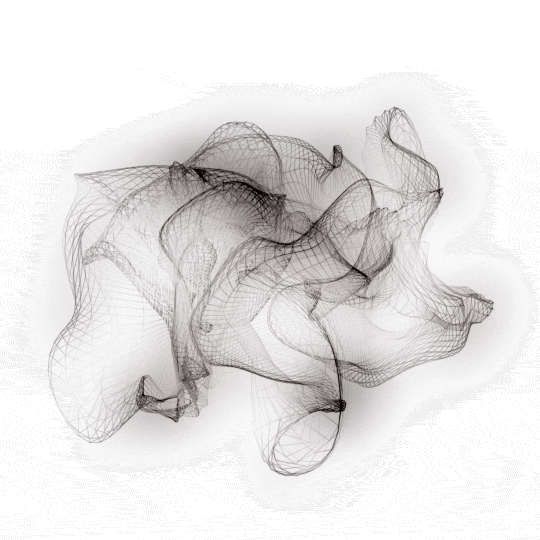 We, NEWA people, believe that deep fundamental change of the global social structure has already started - a precise gaze can mention a dynamic layer, that is slightly manifesting itself in reshaping the old world with new values and behaviours. It stays almost unseen within the old system, because it operates in a different dimension. An appropriate vocabulary, description of the movement and a kind of guiding philosophy should be worked out. Defining, putting together the distributed elements of the new system or creating them at the design stage can help the humanity to reduce the entropy in the process of formation of the new Global One.

The area of our interest lies within the scale from subconsciousness of individual self to collective consciousness - distributed superintelligence. We are interested in the way the opposite sides of the whole are interconnected in its mutual development, influenced by external elements, and implemented in collective practices as cultural, social, economical and political attributes. More detailed overview you can find in the mind map below.

Another dimension of our interest is the way of research, its methods. In 13th and 14th paragraphs of the map we are talking about flat networks and bottom-up actions. The only way to get the full sense of the process is to be the part of it. Therefore, we see the methods as collective, using the latest networking technologies - a kind of a social blockchain approach with open source. We see the design of research as modular, where various people can work with relative autonomy from each other, slowly but firmly revealing an image of a new layer that was not previously notable
GLOBAL COMMUNITIES OF COMMON SENSE IN SHARED EXPERIENCE ERA.
GLOBAL ONE IN SEARCH FOR BALANCE.
NEUROSOCIOCRACY.
Mind map of research

1. From collectivism to individualism and back. Was Capitalism the only way? From global professionals to global collaborators.

2. The history of Common Sense. From cults, religions, philosophy and politics to science fiction, modern visionaries and futurologists. The tipping point - from complexity to core and back.

3. Learning the lessons of the past. Why hippies gave up? Why communism has never been built? Why socialism is still struggling? Bug in the collective consciousness: attachment to the future images, created in the past, though rejecting the past.

4. Revolution vs evolution. New cycle in new dimension - new rules and tools, but built on the past. Transition period. Think global, act local. Evolutionary power. Non-profit economy - new approach to money distribution. Bhutan - Gross National Happiness, does it really work?

5. Protectionism vs openness. Global politics: the old elite's resistance to social change. Why obstacles and borders are worthless

6. True diversity based on total acceptance of other cultures and experiences. Starting with self. Overcoming collective ego and traumas.

7. Global One - social balance. Holistic approach to communities.

8. Integral study - natural sciences describing collective consciousness: thermodynamics, quantum physics, mathematics, cosmology, neuroscience.

9. Global communities of Common Sense: co-creation of goods, experiences and future. Socio-economic aspects: geography, demography, money, labour, time, recreation, sharing, volunteering, donating, healing, loving.

10. Art/social festivals and «wisdom» conferences as physical hubs of the net - the place to share experience. Modern tribes - accepting taproots . Resonant ideas.

11. Modern shamanism. Back to cultural code. Diseases of urban societies - disconnection from the universal one. The role of artist in finding resonance in shared experience era.

12. Development vs enlightenment. The renaissance of Buddhism - dogma is not demanded, mass tendency for understanding the verity. The era of overcoming the basic fears - no more manipulative chords left. Rethinking Media - learning from sociological insects. Changes take time - adaptability of collective mind. Blockchain of collective knowledge and experience integration - no gaps possible

13. Blockchain of trust. Ontology and futurology of technology that supports global resonance. The balance between technological upgrading and destruction of collective self - mastering the instrument. New approach to a big data - stand for privacy.

14. New era world social architecture - core attributes. The era of connection - from social net to neuronet. Self organization, self awareness and sustainability of global communities of common sense. Motives for a bottom-up movement and obstacles of the past.

15. Integral Education. New old ways of knowledge transferring: availability of information, mentorship and wisdom initiation in shared experience era. Mindful upbringing of next generations.
​
16. New era soft skills. Empathy, plasticity, balance and resonance - reducing social entropy by accepting it. Learning from artistic communities - live group improvisation.
​
17. Human super intelligence: distributed consciousness of community for collective creation and social balance. Finding common ground in solving global challenges - bottom-up approach.
​
18. Neurosociocracy - is it possible? Self awareness -> Awareness of collective consciousness -> Neuronet -> Neurosociocracy
​
19. The bubble of AI. Hopes and fears. Humanity as God Creator or AI as humanity's savior? AI as the collective baby, collective pet or just a tool? Mirroring collective human nature - global ethics.
​
RESONANCE, BALANCE, PLASTICITY AS NEW ERA SOCIAL SKILLS
Our goal for the beginning is to explore the skills that are very important for developing strong and sustainable communities, where people feel each other, let each other try different roles, support, naturally lead or follow - RESONATE and BALANCE.

We believe that the poetic and aesthetic magiс of improvisation, collaboration, creation and synergy of several or many minds acting as one organism (society/community/group) can be analysed, systematised, synthesised and taught.
​
We are going to use a scientific approach to describe it and then publish a study.
We will collaborate with local schools, giving them a great extension for a school program as a curriculum based on our studies, where a big part of it will be devoted to group practices for kids with advanced and strong artists, learning facilitators and healers.
​
If you feel that you can be an active part in this research, send us an email >

Here you can check out beautiful pieces of improvising art in groups:

NEUROSOCIOCRACY: WEAVING SOCIAL MATTER